by Dzzcode Apps
Feb 20, 2021
Ritche First Nylon Leather Watch Band
Ritche First Nylon Leather Watch Band
Ritche First Nylon Leather Watch Band
A  new collection was born!
A watchband that is a combination of both our premium hand-selected leather and high quality nylon. The Ritche Hybrid Strap is our new watchband that comes in variety of color combination to suit every occasion and compliment every attire.This combination of watchband material of the Hybrid Ritche Strap provides a comfortable fit while also allowing the watchband to breathe.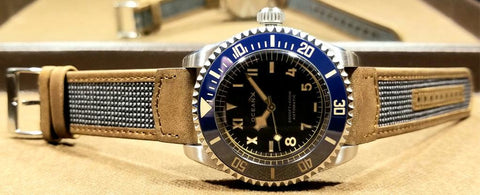 We have combined complimentary colors of hand-selected leather and our premium nylon that provides a truly unique fashion statement and can accessorize your mood or any activity.
Our new Hybrid Strap allows the versatility to take your favorite timepiece from the everyday workplace to special occasion.
Our precision-stitched watchbands combine both leather and nylon demonstrate our dedication in providing both a high quality watchbands at an affordable price.
The time is now to update your current timepiece with one of our new Ritche Hybrid Straps!