Ritche Leather Watch Band For Apple Watch
Ritche Leather Watch Band For Apple Watch
Review on Ritche Apple Watch Band
                                                   From Sam
I recently received these bands for my Apple Watch as part of a review program. This is my non-bias, honest opinion of the bands.
Upon opening the package, the one thing that immediately stood out to me was the amazing quality of the leather band. It felt very good in my hands and was higher quality than most other leather bands I've seen. If I had to complain, it would be that the leather was slightly stiff and uncomfortable to wear at first.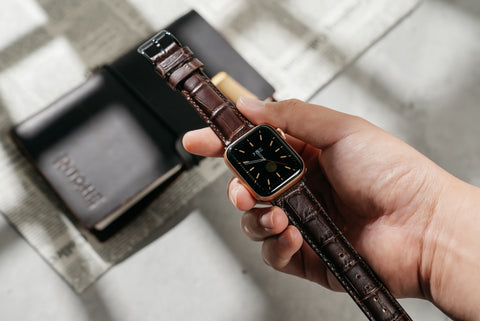 After a few hours of wearing it, the stiffness and the comfortableness of it improved drastically. Also included in my order was a silicone band. This one felt very great in my hands and even better on my wrist. The double layer design added a whole new element to the band. The diamond pattern looked stunning and felt great. It was very flexible with minimal stiffness.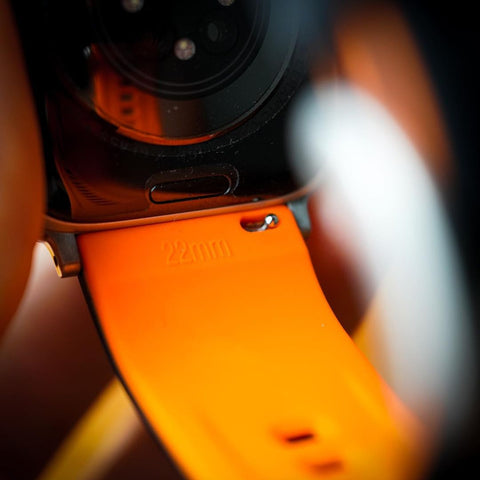 My one complaint is that these are not specially designed for the Apple Watch. They are the same band that you would get if you ordered a band for a regular watch. However, included in the package was an adapter of sorts that allowed it to work with the Apple Watch. The package also contained 2x stickers with the Ritche Watch Bands logo applied onto it.
If you're concerned about the environment, I will say that there is quite a lot of plastic included within this package. I believe (not 100% sure) that the bags they use to package the bands are recyclable. The leather band (and possibly the silicone) are not good for working out. They do not give a lot of room for your wrist to breathe, but if you're not doing a high intensity workout, it will not be an issue. Overall, these bands are amazing quality and a great buy if you're looking for high quality, durable bands for your Apple Watch (or other Watch that they supply bands for!)