by Dzzcode Apps
Feb 20, 2021
Ritche Sailcloth Watch Bands
Ritche Sailcloth Watch Bands
Ritche Sailcloth Watch Bands
Give you more surprise at affordable price!
A high quality Sailcloth watch strap, at a very affordable price point. Not only does this watch strap look good,but also feels good on the wrist. This strap is very durableand and functional while still looking good.  With multiple different color options, there are many that could match you're watch...Or you could go with classic black and it'll match and look great on any watch. It has a tough outer layer to battle the elements, and a soft inner layer that feels comfortable on the skin.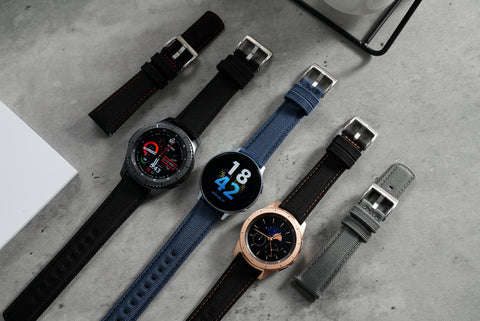 Another great feature is the easy spring bar pin. Located on the underside of the watch, the pin allows you to easily pop in or pop out the watch strap without having to use any tools. It also is hidden and doesn't poke the wearers arm.